When planning a wedding in Cabo San Lucas, flowers should always be a part of your decor.  At Cabo Flowers and Cakes, we of course understand this and know that part of our responsibility when we provide the flowers for your Cabo wedding (whether it's at a resort, private villa or even on the beach) is to make sure the flowers are delivered in pristine condition!
We wanted to take a moment to share with you how we ensure a smooth delivery of your personal flowers (that's your bridal bouquet, bridesmaid bouquets, boutonnieres, etc.).
The main concern for us is that your flowers stay cool in our heat.  We know and love Cabo, but let's face it, it can get very warm here.  (It's one of the reasons we all love it.)  Good for us, not so good for our flowers.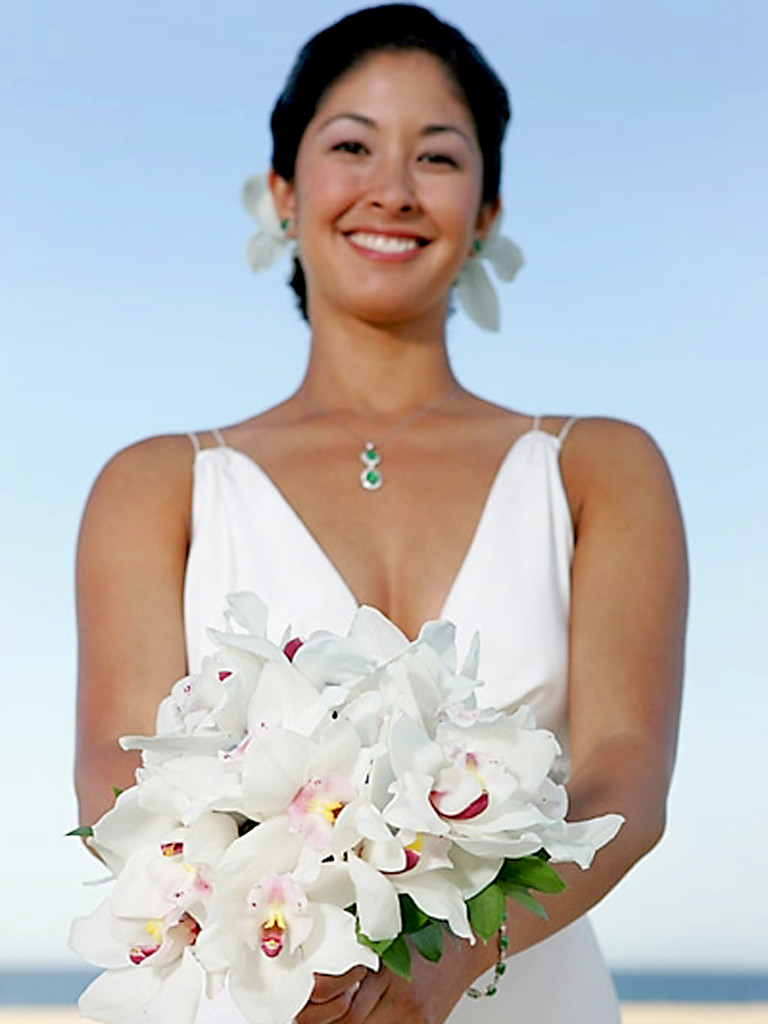 We also know that you will need your personal flowers for your pre-ceremony photography.  So we want to make sure that your flowers are delivered in time for that, but not too much time before your ceremony.
We will work with you (and/or your wedding planner) to determine your flower delivery timeline, but we usually plan on delivering your personal flowers directly to you two hours before your ceremony start time.
We keep your flowers refrigerated for as long as necessary before transport. Then, once they are delivered directly to you, please keep your flowers in a cool place (an air-conditioned room is fine) and in a vase with a tiny bit of water if possible.  (Make sure the bouquets do not drip on your dress when you take them out of the vase for photos. Just a dab with a paper towel or napkin will work.)
If you care for your personal flowers early on in the day, they will last beautifully throughout your whole celebration.