You've had the most breathtaking wedding in Cabo!  Everything went perfectly, and your flowers from Cabo Flowers & Cakes were truly gorgeous.  Now what?  Can you leave Cabo, head home to the U.S. and take your bridal bouquet with you?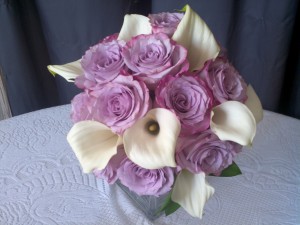 The U.S. Customs and Border Protection website (www.cbp.gov) is pretty clear about this.  Yes, you may bring your bridal bouquet (or any other wedding flowers).  BUT… you must declare it, and it may be taken from you and disposed of if it is found to not meet the inspection standards. 
Here's the actual verbiage:
Certain items brought into the United States from foreign countries are restricted according to U.S. Department of Agriculture (USDA) regulations. Prohibited agricultural items can harbor plant pests and foreign animal diseases that could seriously damage America's crops, livestock, and the environment – and a large sector of our country's economy.
All travelers entering the United States are REQUIRED to DECLARE meats, fruits, vegetables, plants, seeds, soil, animals, as well as plant and animal products (they may be carrying. The declaration must cover all items carried in checked baggage, carry-on luggage, or in a vehicle.
Upon examination of plants, animal products, and associated items, U.S. Customs and Border Protection (CBP) agriculture specialists at the ports of entry will determine if these items meet the entry requirements of the United States. Always DECLARE agricultural items by checking "Yes" on Question 11 of the CBP Declaration Form 6059B.
Avoid Fines and Delays
Prohibited items that are not declared by passengers are confiscated and disposed of by CBP agriculture specialists. More importantly, civil penalties may be assessed for failure to declare prohibited agricultural products and may range up to $1,000 per first-time offense for non-commercial quantities.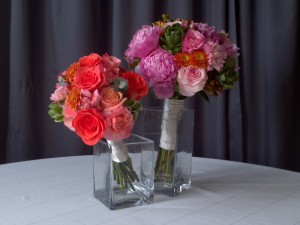 So, your best bet is to bring them with you, declare them, and then be ready to give them up if the Customs agent deems them not acceptable to import.  Brides, we at Cabo Flowers & Cakes would love to hear your personal experiences.  Were you able to bring your flowers across the border?