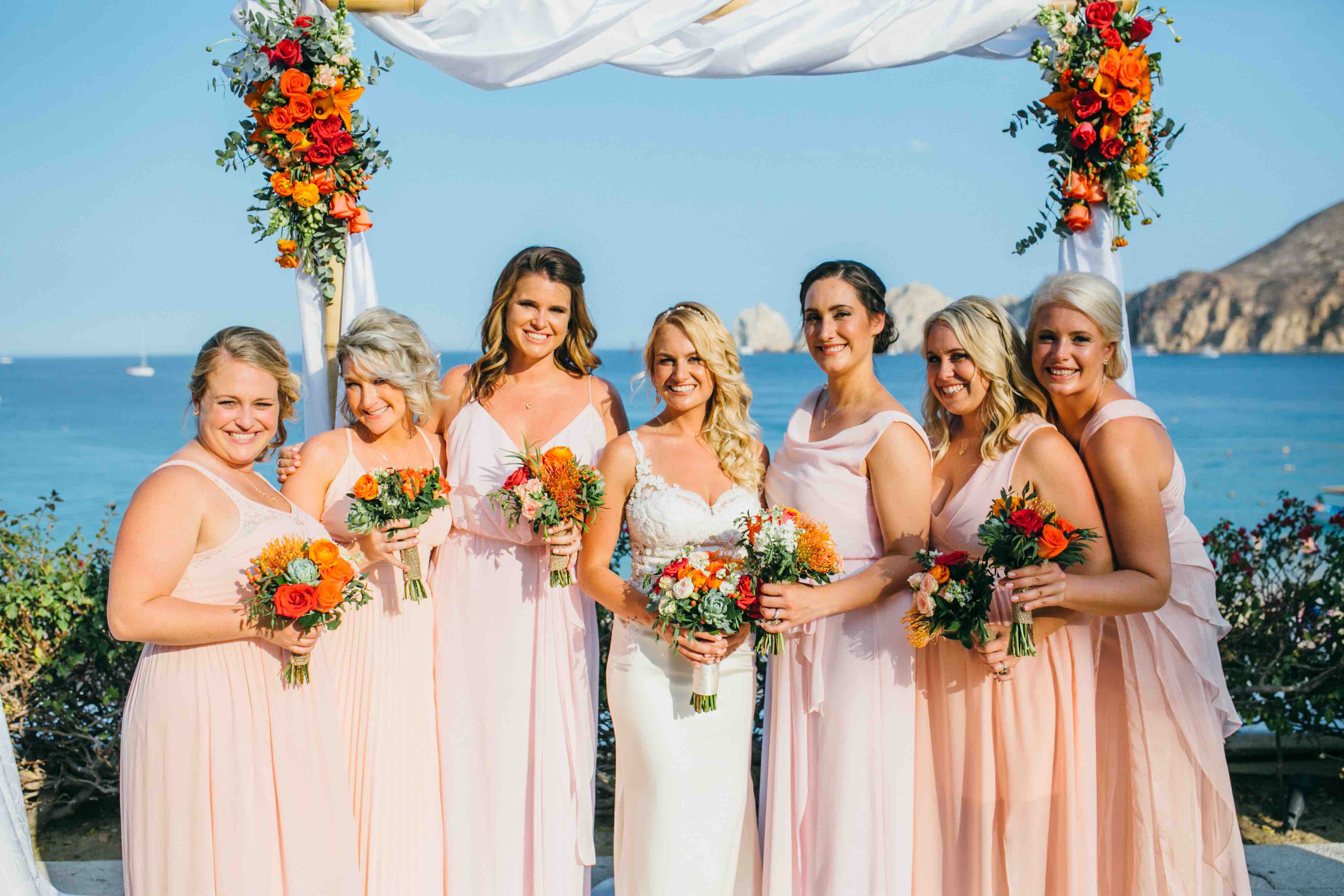 For your Cabo wedding, we highly recommend orange! Remember your elementary school days, and when you learned about the color wheel? Well, orange and blue are complementary colors (translation: they go really well together!) and we have lots of blue here in Cabo San Lucas.  Blue sky and blue ocean…and lots of it!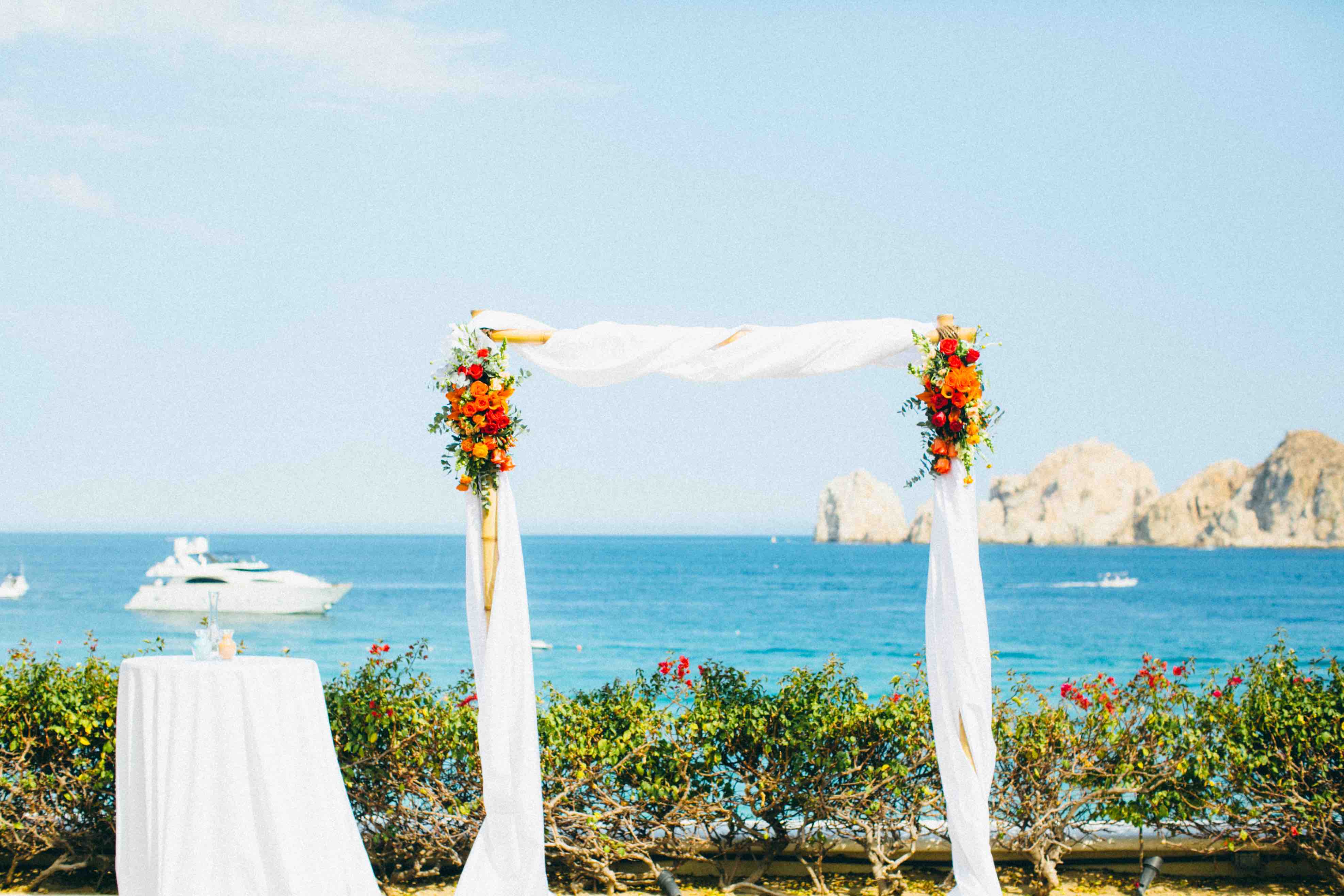 So…after our art lesson…see for yourself! Our orange  flowers on your ceremony chuppah (like these at a Casa Dorada wedding planned by Tammy Wolff of Cabo Wedding Services)…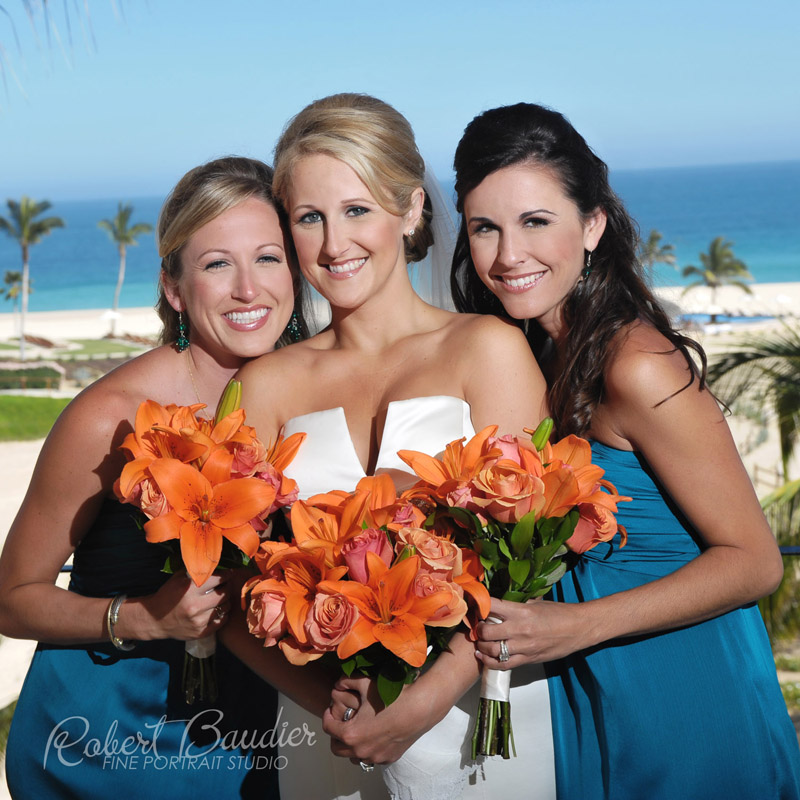 or in your bouquets add a level of brightness and beauty that is perfection!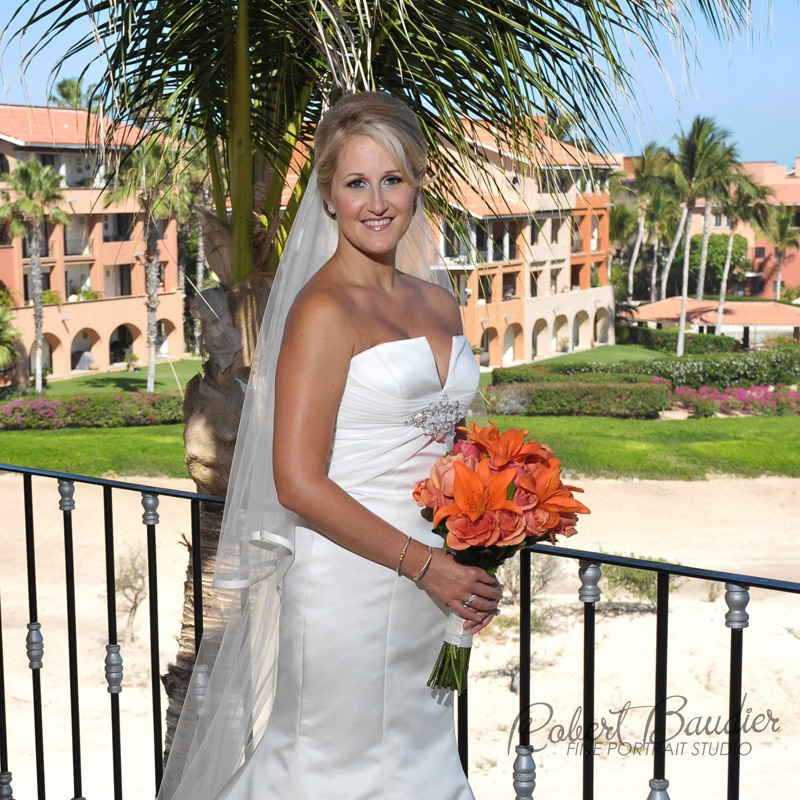 Molly's bouquet, part of her wedding at Casa del Mar, was lilies and roses…and 100% fabulous! (Wedding planned by Katie Thompson of Dazzle 'Em Event Design)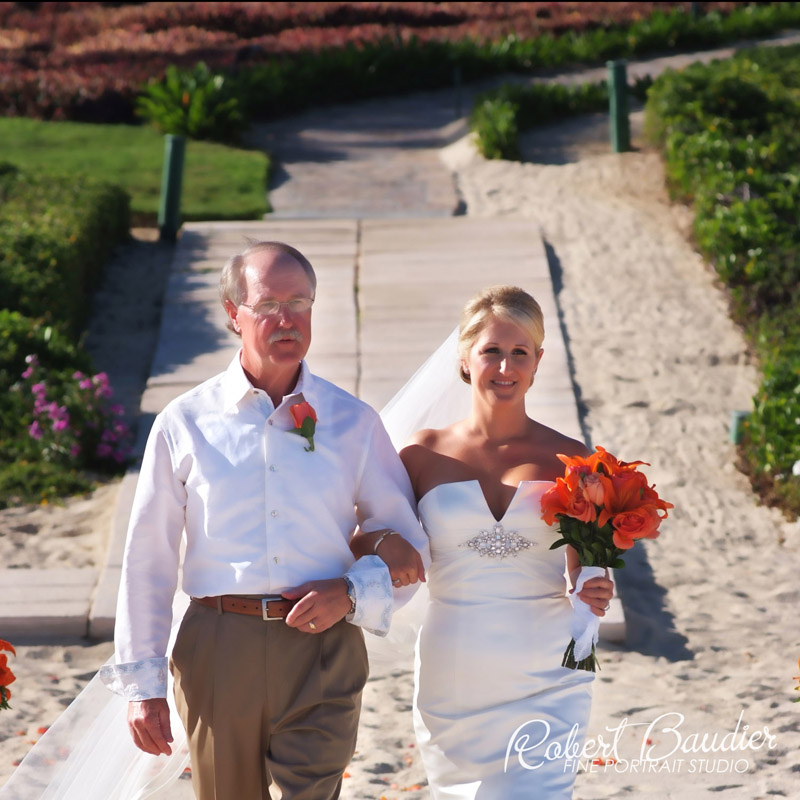 Let us help you choose the perfect combination of colors and flowers to ensure that you are in sync with your wedding environment, your dreams…and your budget.