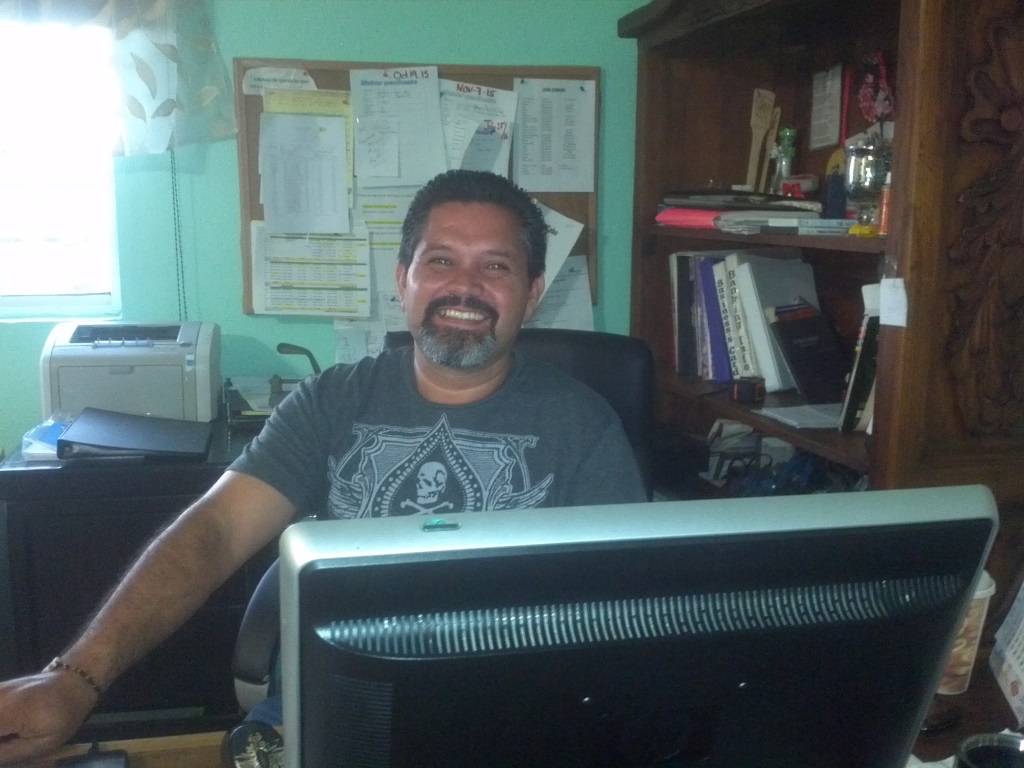 Joel Lopez Taylor has been a member of the Cabo Flowers and Cakes family for 8 years, but it seems like longer!  He has been a part of every project, and a help to every customer, since the minute he started working with us! He is a customer-service enthusiast, and said this is his favorite part of the job.  "I know more about other people's needs than my own, and I'm here to help with those needs," he said.
We asked him a few other questions, and loved his responses so much we wanted to share them with our clients (and future clients)…
Why does Joel enjoy working at Cabo Flowers and Cakes?  He answered that it helps him to grow as a person, and to mature.  Thanks to his bosses, he said!  (Not to toot our own horns, but we have loved watching Joel grow as an employee and become a wonderful administrator and someone we rely upon constantly.)
Joel's favorite location for a wedding? One of our favorites, too!  Cabo del Sol golf clubhouse.
Joel's favorite flowers?  It's all about the smell!  Tuberoses and Casablancas.  Great choices, Joel!
His happiest moments at work?  "When a person says Thank You or that their flowers are beautiful!"  (He actually hears that a lot…love it!)
Let's end this blog with his final words.  Why should a client use Cabo Flowers and Cakes?  He said, "Because we make beautiful things!"  Simple, to the point..and true.  We DO make beautiful things.  Check us out for your Cabo events! Thanks, Joel!