Let's take a minute and celebrate the most popular plant to now be a part of the Cabo wedding scene!  It's our little green friend…the succulent! It's popping up everywhere… from rustic farm weddings to beachfront seaside weddings like we have here in our beautiful destination wedding location, Cabo San Lucas.  And we at Cabo Flowers & Cakes couldn't be happier!!!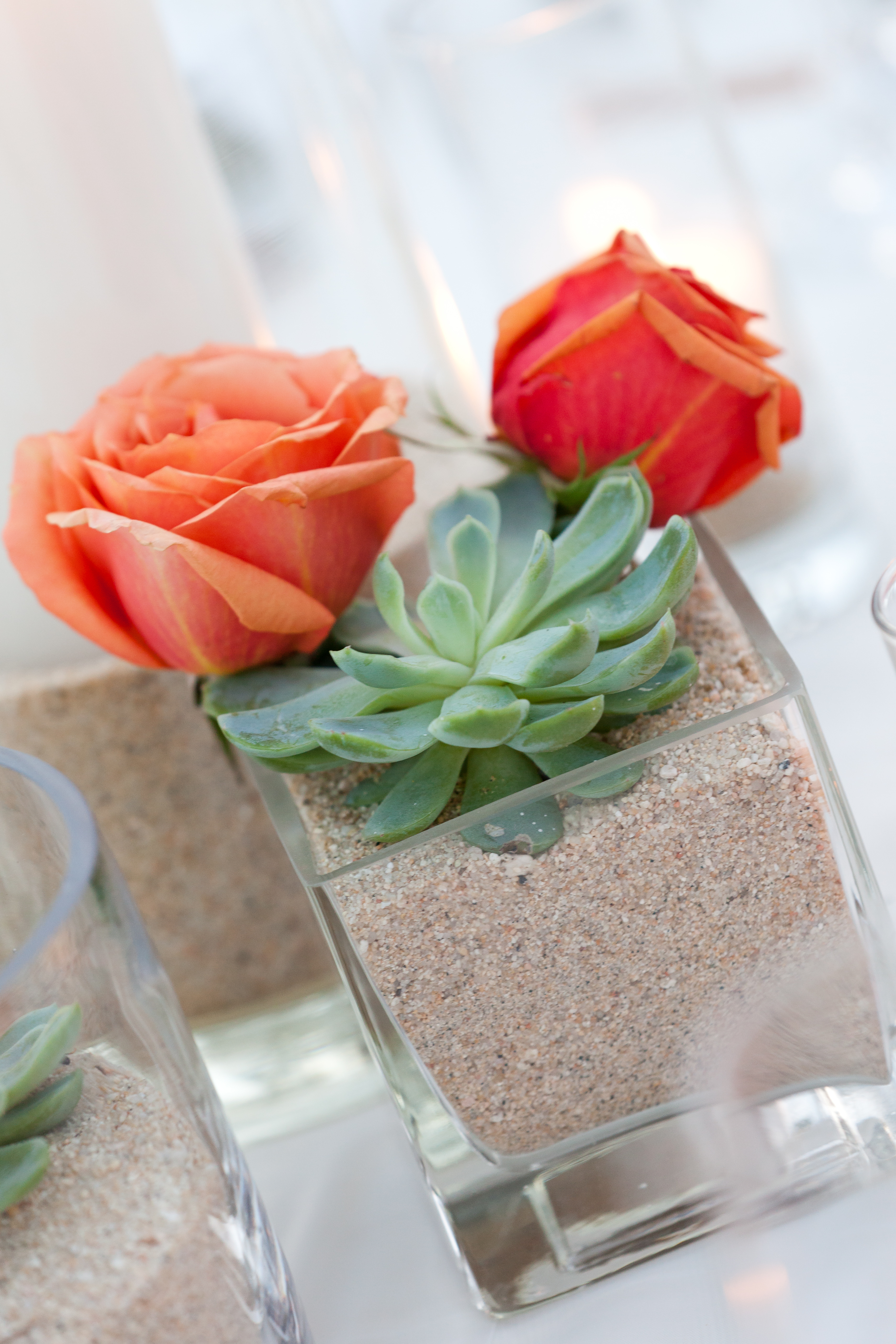 Succulents grow as an individual bloom and are the perfect shade of a mellow, mild green.  They add color and texture to any floral arrangement without stealing the glory from other beautiful blooms.  They are hardy and long-lasting, and add a bit of fun too!
We love to add succulents to bouquets (bridal and bridesmaid), table centerpieces, as boutonnieres (not usually the whole bloom but just a snippet of one), and as mini arrangements perfect for a cocktail table or in a restroom.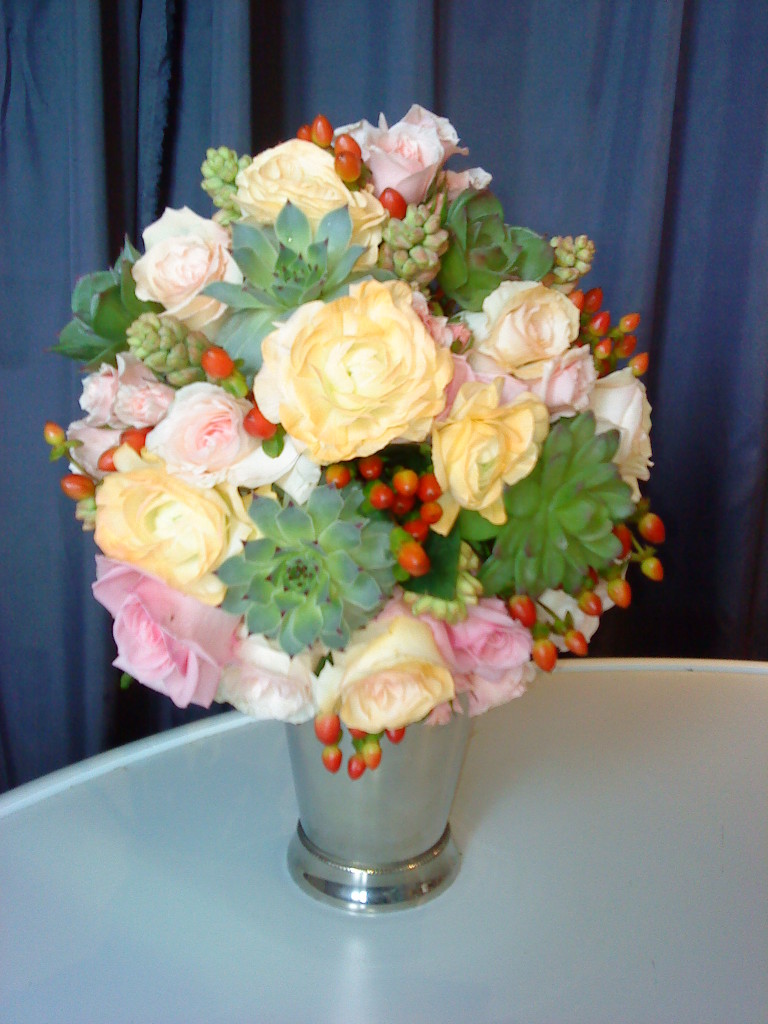 Really, the only limit to what you can use a succulent for is your imagination or your budget.