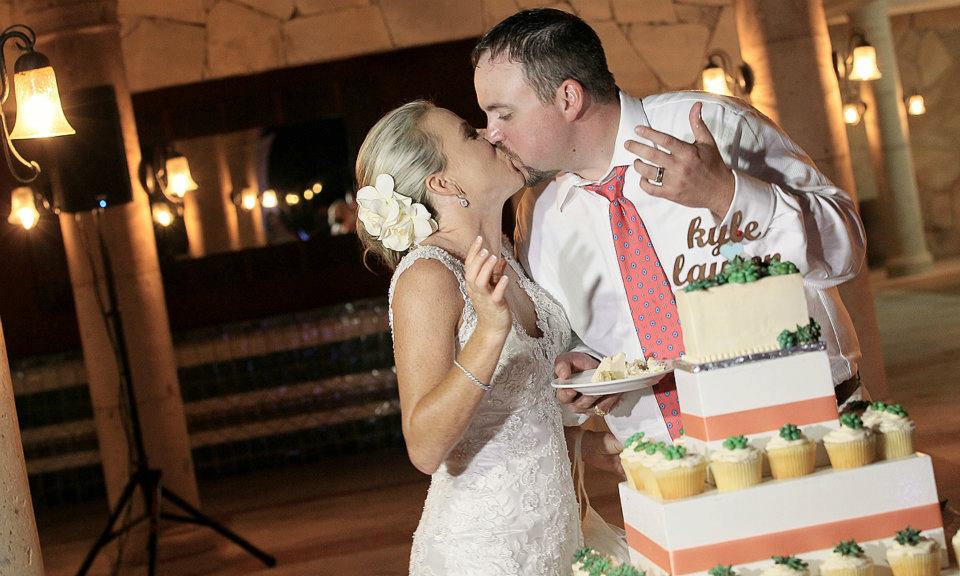 Kyle & Lauren, like many of our brides & grooms, wanted to incorporate a bit of Baja into their Los Cabos wedding! What better way to do that than to include a cactus or two into their wedding cake design! They decided to  add some "cactus" cupcakes to their wedding cake.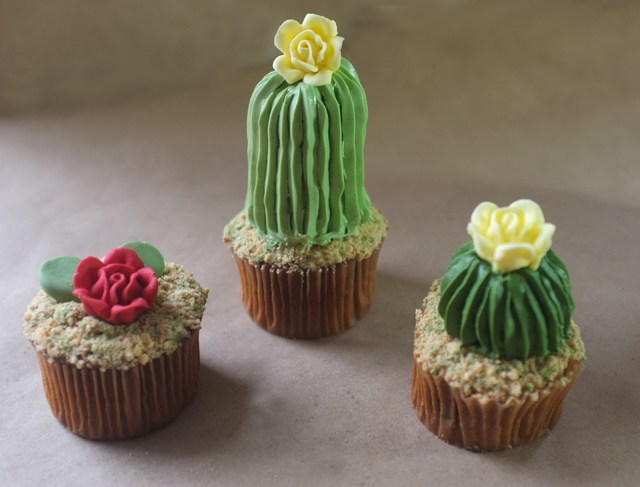 They are a popular request, our cactus cupcakes! We provide them for rehearsal dinners, as favors, as part of the wedding cake set-up…or just for fun parties!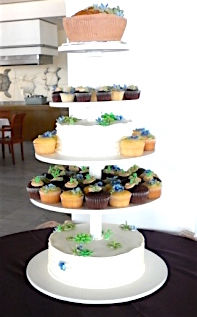 We also can design succulent cupcakes (in the same family as a cactus cupcake, but with more of a succulent look.)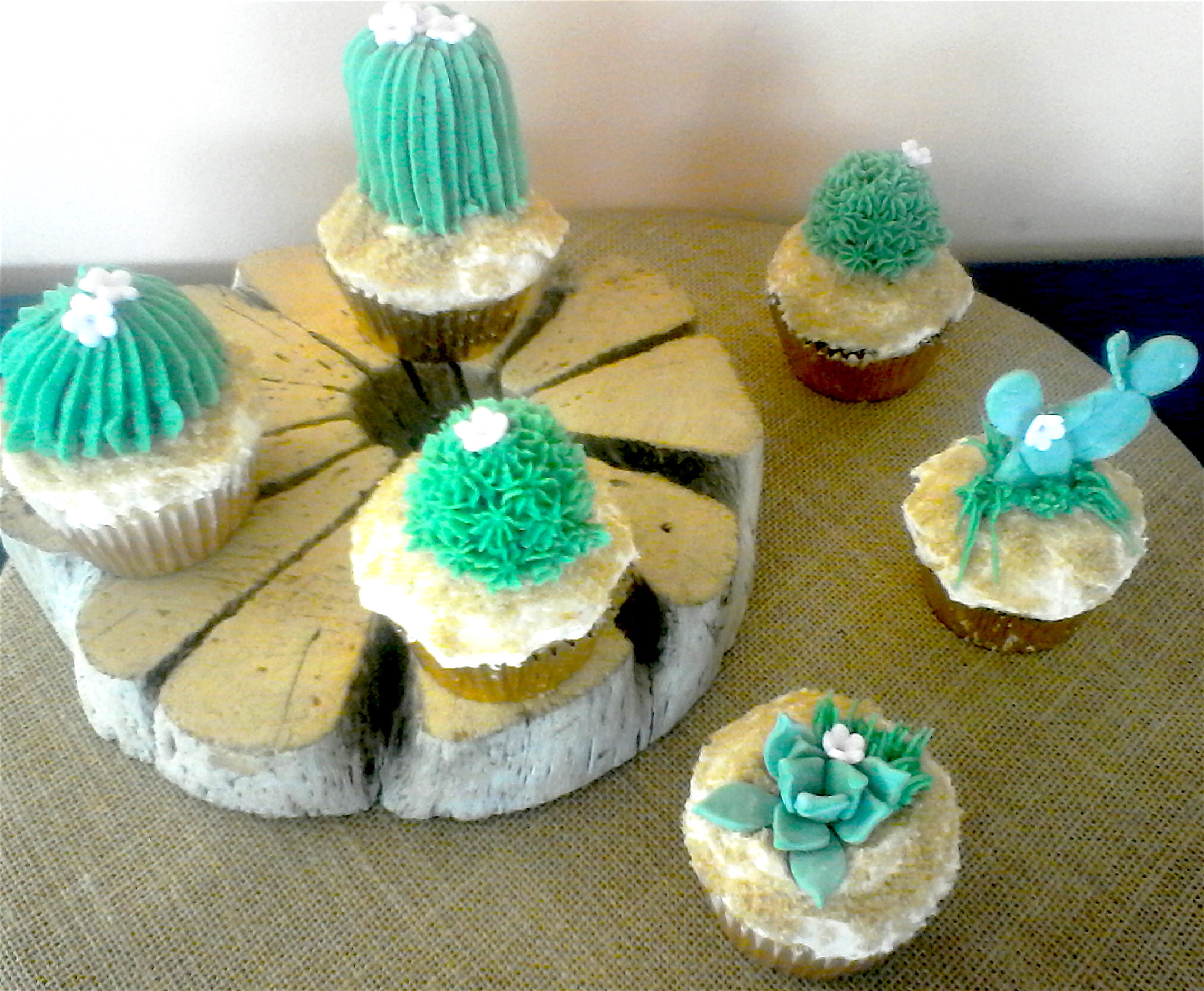 There are all kinds of ways to play with this fun trend! (And, by the way, these are all completely edible. Our cake designer creates the "cacti"  and "succulents" out of fondant, candy bars, cookies, brown sugar, frosting and more.)
For this kind of cupcake fun & more…please contact Donna Gray @ caboflowersdfb@gmail.com.