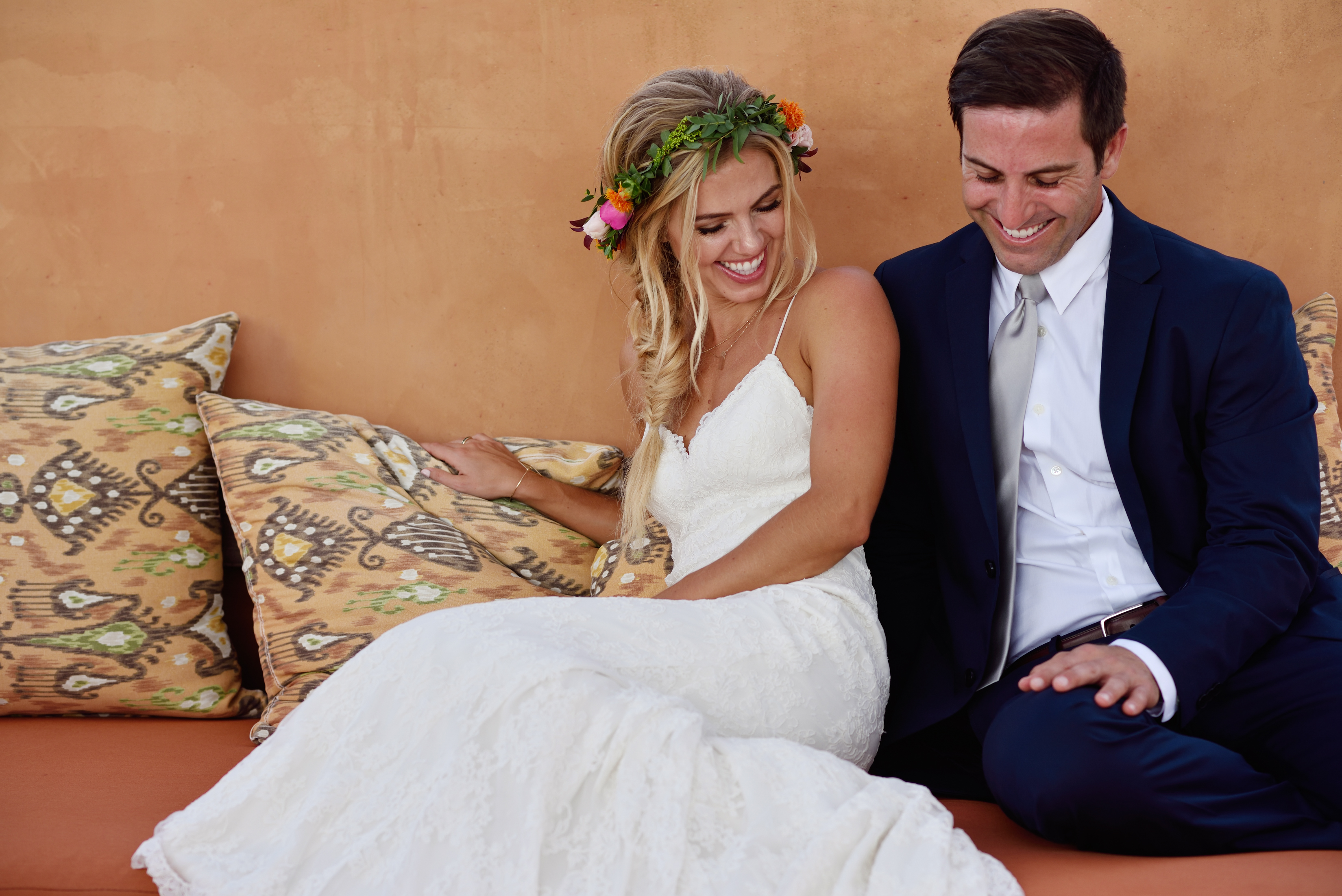 Our last Real Wedding post for our Cabo Flowers & Cakes blog for the 2016 year is one of our favorites! Our clients, Meredith & PJ, had such a memorable wedding at Rancho Pescadero…and so much fun! They were all smiles and their playful spirits showed through in their flowers choices as well!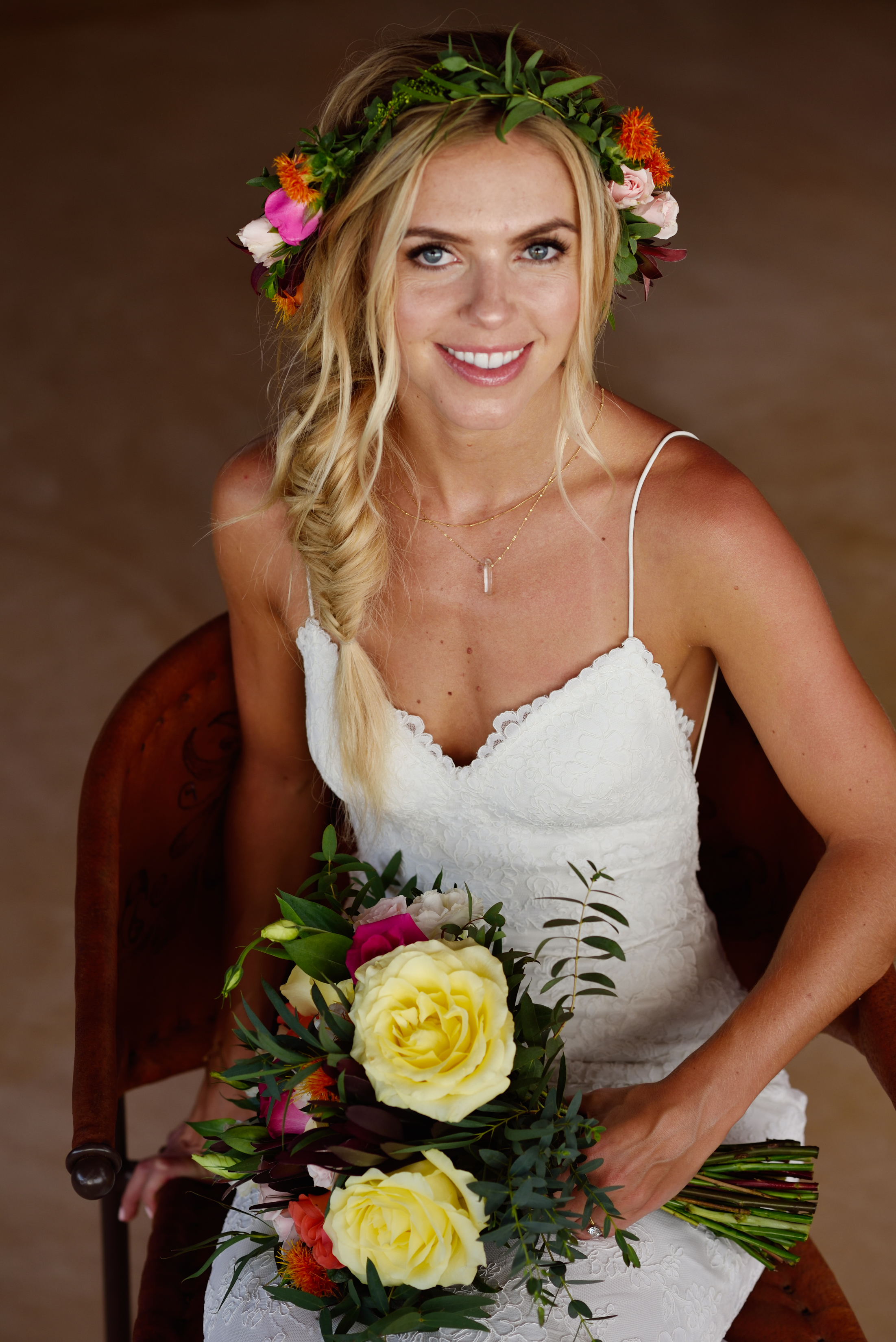 Meredith's head wreath (a perfect fit with her loose braid) and floral bouquet were bright, colorful, whimsical and natural. She didn't want anything sculpted or too big; she wanted flowers that fit with the stunning environment at their amazing wedding location, Rancho Pescadero.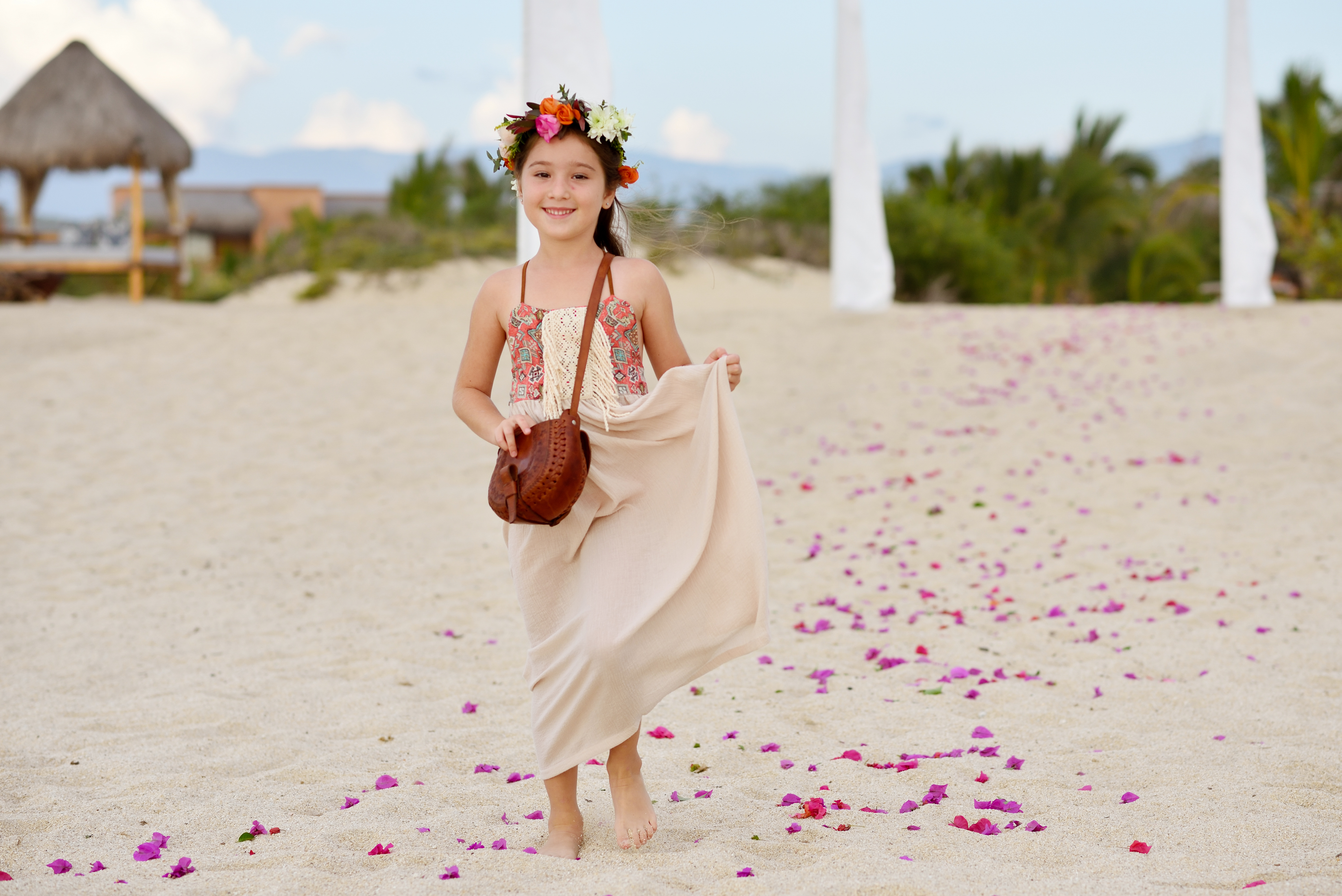 Meredith & PJ's flower girl (with petals in her purse…so cute!) modeled another boho-type head wreath.  We create our head wreaths with a special back enclosure so that each wreath fits each individual head perfectly! No bobby pins needed!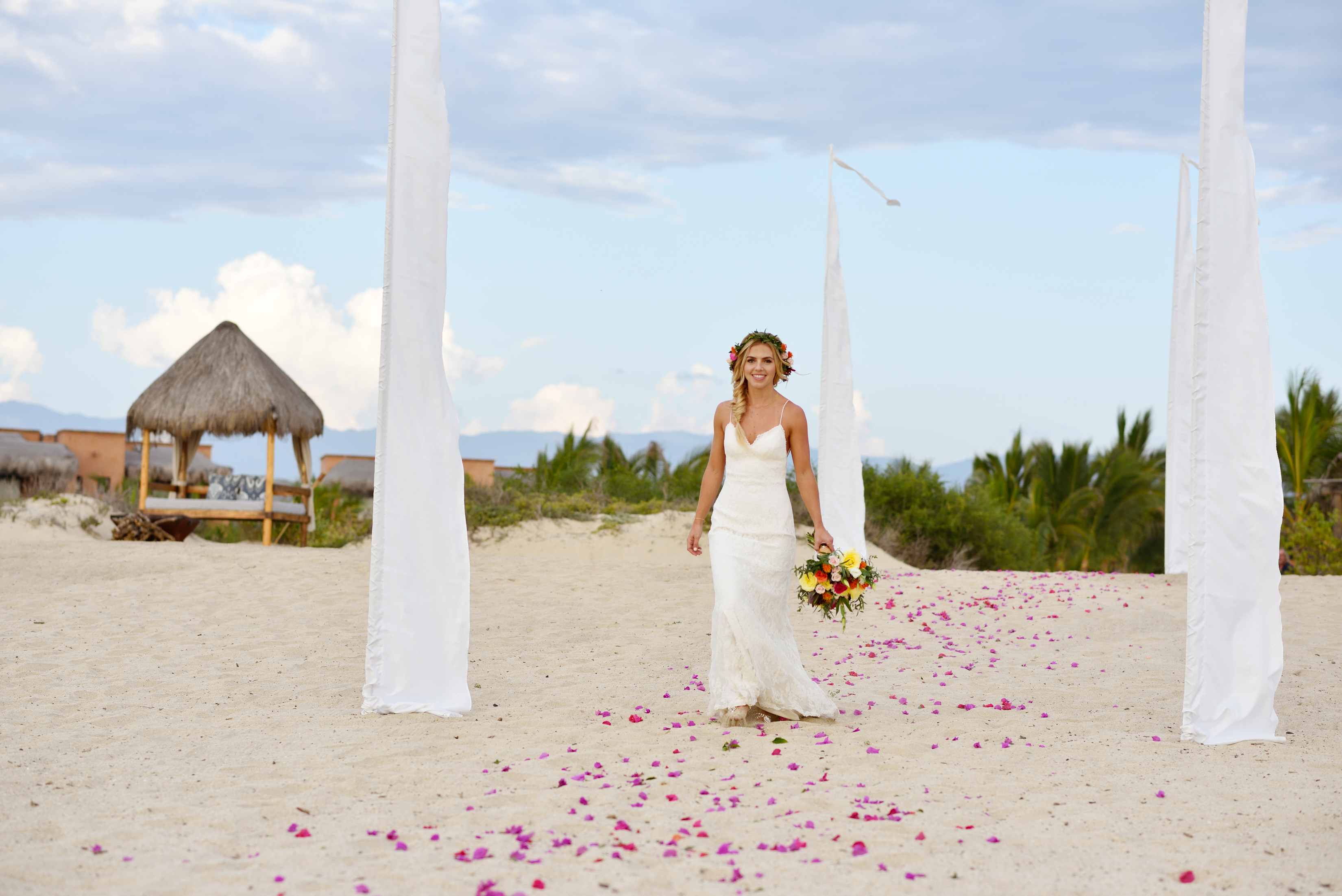 We love the way Meredith is holding her bouquet…she wanted a casual look with her bouquet as she walked down the aisle. Nothing too rehearsed looking…just a easy stroll to her beloved.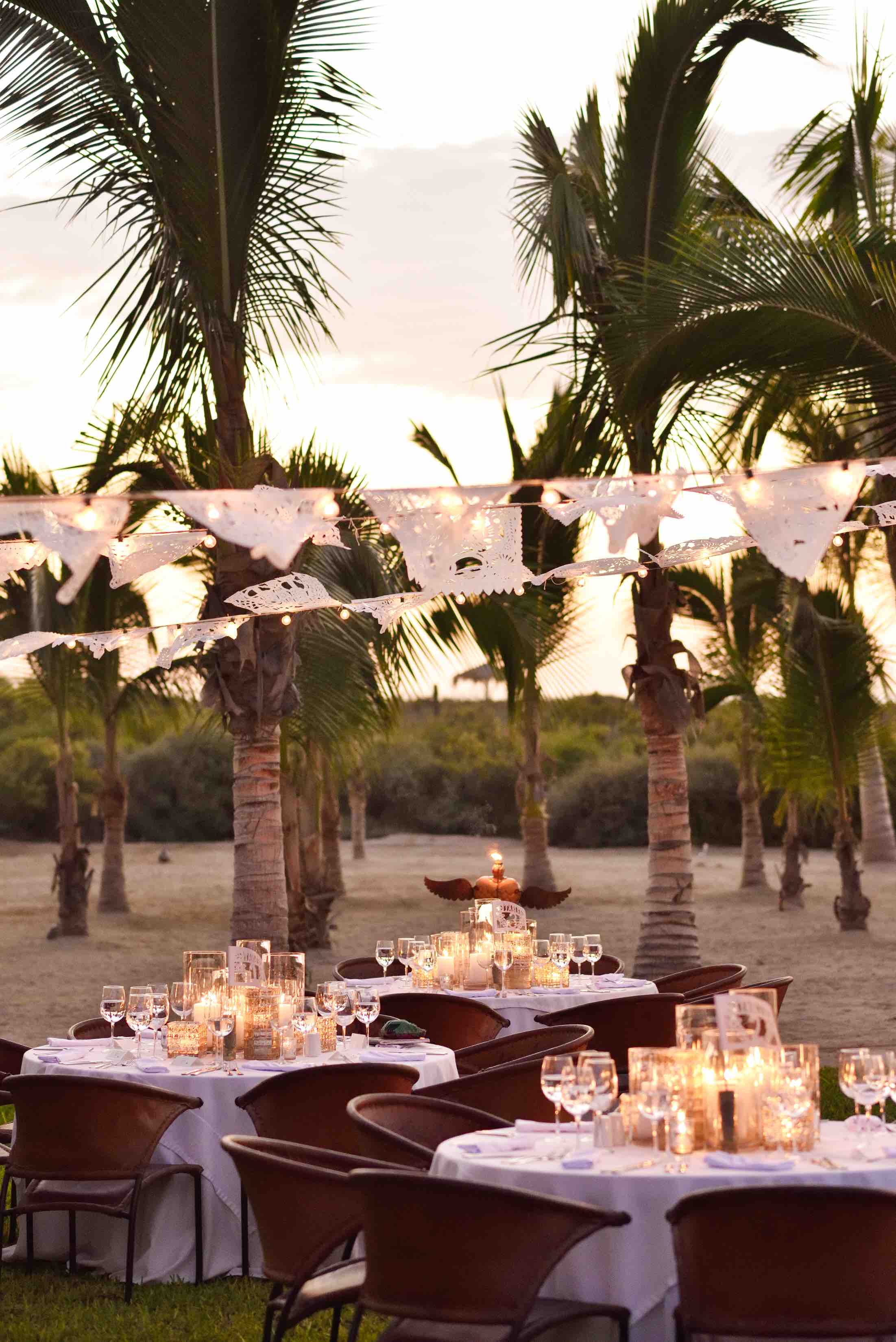 The white paper Mexican flags hanging here are called "Papel Picado" here in Mexico. They are individually cut with beautiful and intricate designs, and are a popular addition to Mexican events. We carry them (in both plastic – more durable – and the traditional paper) and hang them as well. Make this a must-have for your Mexican wedding!
Cake cutting time! After some heavy dancing (and a quick dip in the pool mid-reception), Meredith & PJ cut their simple 3-tier cake. Our name says it all: We are Cabo Flowers & Cakes, and cakes are our specialty as well! This one was, as one of the guests commented, "one of the best tasting wedding cakes ever!"
Wedding Coordination: Katie Thompson, Rancho Pescadero
Photos courtesy of: Diana Flores Photography