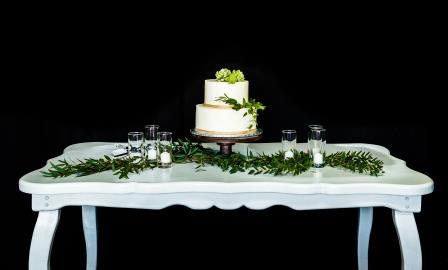 Let's be honest…we all know it's the big, multi-tiered wedding cakes that get all the press…all the Oooohs and Aaaaaahs! But, the truth is that many of our requests for wedding cakes are for two-tier cakes that still have a very special wedding feel to them.  We are so happy to create these lovely wedding cake for our amazing clients!
Here are a few of our two-tier favorites: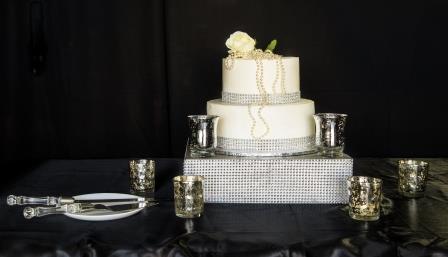 We added a glitzy, sparkling cake stand to this cake…giving it the feel of a third tier at fractions of the cost.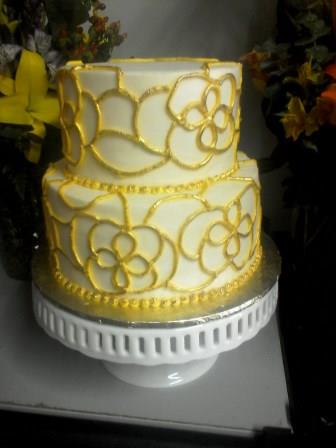 Adding a special design, in a metallic gold, makes the cake a true sparkler!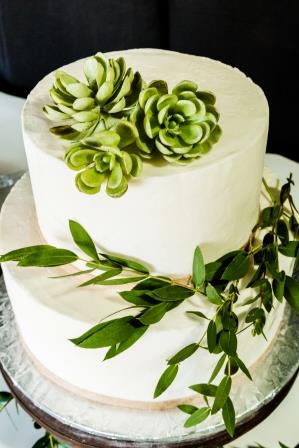 Succulents and eucalyptus greens are a favorite greenery used often by our brides. We love the natural and sweet look of this!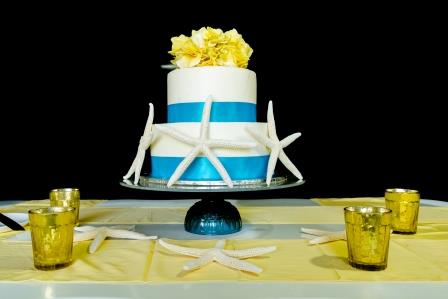 Bring the beach vibe to your two-tier cake, by adding the white starfish and blue ribbon, with yellow flowers to shine on your cake!
We are in Cabo so adding white chocolate shells is always fun!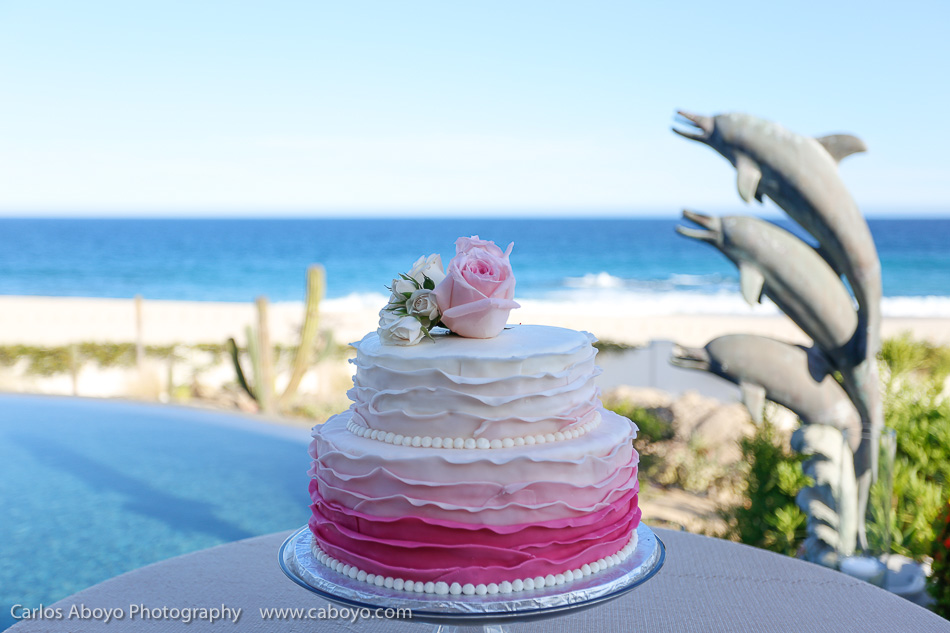 Pink ombre is beautiful and romantic…and looks lovely with the ocean blue in the background.
Contact us today to design your Cabo wedding cake!