As black and white themed weddings have become more popular (even at destination wedding locations like Cabo San Lucas), we've upped our game when it comes to cake decor.  Black and white wedding cakes have become high-end and on-trend, and we here at Cabo Flowers & Cakes are specialist for this type of cake.
Here are some examples of how a black and white wedding cake stays traditional, elegant and yet unique.  A few things to be aware of for a black and white Cabo wedding cake:
1.   An expert cake designer, like we have on staff at Cabo Flowers & Cakes, must make sure your colors do not run!  The black stays black, and the white stays white.  This is the #1 consideration when creating a beauty like these cakes.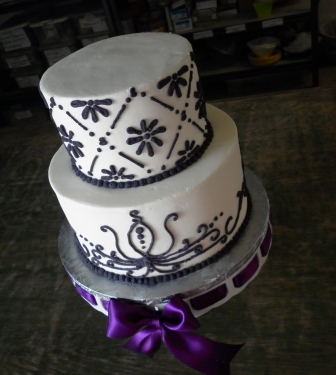 2. Keep it classy!  One way to do this is to have more white than black on your wedding cake.  This keeps your cake amazing, not scary.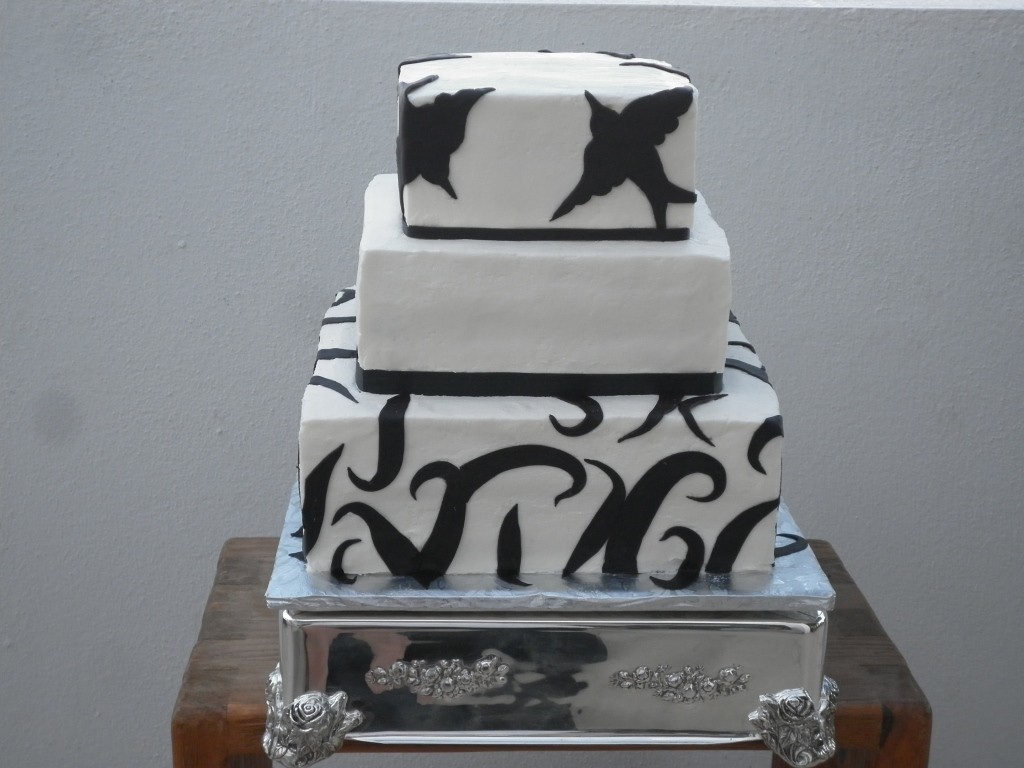 3. Pull in the decor from your bridal attire and/or event decor.  Black polka dots or stripes on your event linens?  Pull that theme into your cake decor as well.
In the end, a black and white cake is a perfect way to pull together all of your black and white event decor.