OK, Cabo brides, we know how it is with cakes.  You've done your research, you've searched your heart (you may have even drawn sketches) and you've done your cake tasting.  You've finally determined your perfect wedding cake, and you've submitted your fabulous ideas to us!  Good job!
But, as we look over your order, we notice…something is missing!  What exactly is your stunning wedding cake going to stand on?  Yes, you need a cake stand!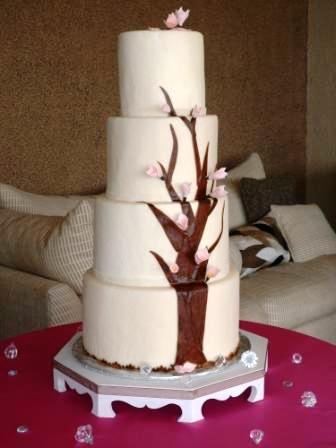 A cake stand completes your look! A cake stand makes a 3-tier cake appear to be a 4-tier cake, or your 2-tier appear to look like a 3-tier. (You get the idea!) A cake stand keeps your cake  about 6" off your beautiful linen.  And a cake stand is one more decor element that you can use to add dazzle and elegance to your overall Cabo wedding. It also makes your cake easier to cut (raises it to cutting level) and looks great in pictures.
Convinced?  If not, then take a look below at some of our gorgeous cake stand options that might work beautifully for your Cabo Flowers and Cakes wedding cake.  Let us know your favorite!  (Plus we custom design cake stands, too, if needed.)