This may seem like a very simple question, but we here at Cabo Flowers & Cakes actually hear it a lot.  And the reason is…there is a ceremony that goes with cutting your wedding cake!  Even when you are in Cabo, for your Cabo wedding! We've all seen it a hundred times before at weddings where we've been a guest, but when you are actually in Cabo, cutting your own wedding cake, it feels different!  This is YOUR cake and you are the one who has to cut it!  If you are working with a Wedding Planner (and we recommend that you do…contact us for our recommendations), she will know how to do the cake cutting, so follow her instructions. If not,…here's how: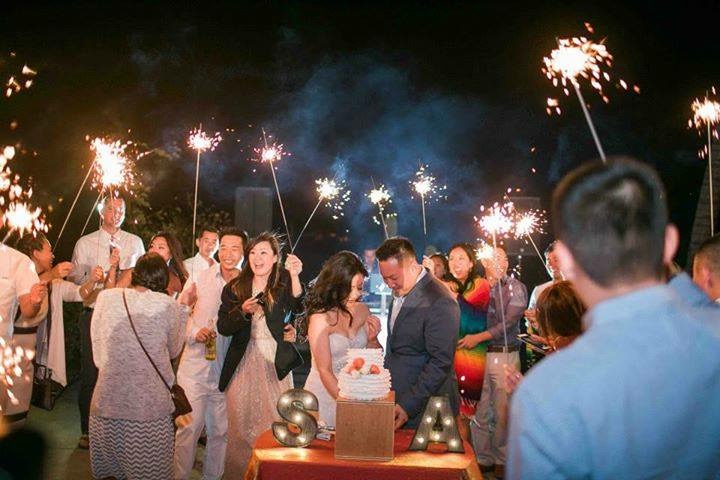 You should have a separate cake table, decorated beautifully, with a linen, candles, and of course flowers from Cabo Flowers & Cakes! The table should be located in a central area, where there is plenty of room for your guests to stand in front of it, while you two stand behind it. (The table can be moved into this more central area right before the cake cutting time if you want it to.  Just don't move the table with the cake ON it.  No cake crashes, please!)
2.  Your cake should be on a cake stand on the table (again, have a professional move the cake onto the stand, on the table.) Also on the table should be your cake cutting knife and your cake server.  If you want your champagne glasses on the table, that is fine too.
3.  You also need a small plate, a napkin, and two forks.  These should be set up behind the cake, which is facing your guests.
4.  When it is time to cut your cake, your DJ should begin playing your pre-selected cake cutting song, and the MC should ask your guests to gather around the cake cutting table. Your MC can narrate the cake cutting if you are comfortable with that.
5.  Know ahead of time which layer you are going to be cutting into.  (Some cakes have fake tiers and you do not want to cut into that!)  You will normally cut into the bottom tier of your cake.
6.  With both bride and groom holding the knife, make a small slice in the cake.  Go all the way through, from the top to the bottom of the cake.  Most cakes will have their bottom tier on some type of cakeboard.  You don't need to cut that.
7.  Then, together, grab the cake server, and place that under the little cake slice and gently lift the cake slice onto the plate.
8.  Using the server, cut the slice into two bite size pieces.
9.  Determine ahead of time whether you will be feeding each other cake from your fingers or your forks.  Forks?  Each use a fork to place the cake in the other's mouth.  Fingers, go one at time (bride first), placing the bite size piece in our spouse's mouth. Gentle or smearing icing all over the place? That's up to you!
10.  Enjoy this traditional moment!  And make sure the photographer was there the whole time getting photos!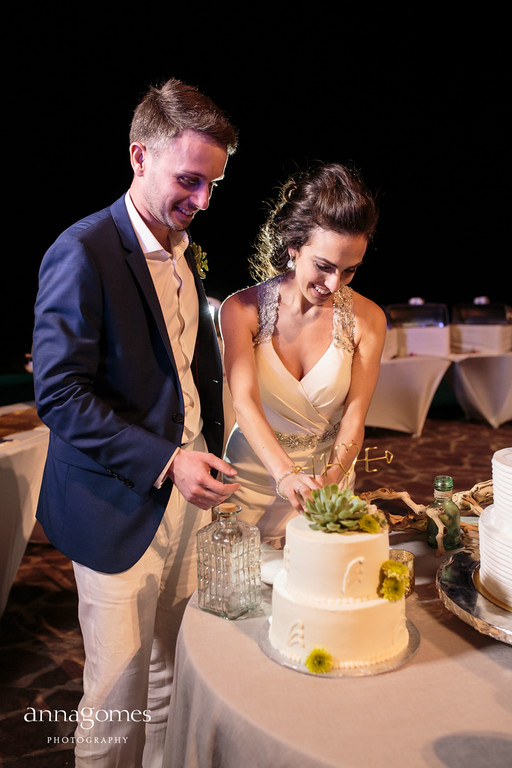 Make sure that, for your destination wedding in Cabo San Lucas or San Jose del Cabo, Cabo Flowers & Cakes is the one to supply your wedding cake!